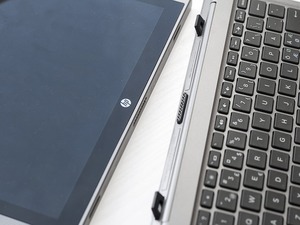 Is your laptop a fire hazard? If it's using an HP battery, it may be. Recently, HP began receiving reports of batteries overheating, and in at least one case, in Canada, a laptop actually caught fire.
That prompted HP to issue a recall of more than 41,000 batteries, but as the number of complaints continued to escalate, it quickly became apparent that the problem was more widespread than was initially believed. The company has expanded their recall accordingly, and it now encompasses some 101,000 batteries.
If you own an HP, Compaq, ProBook, Envy, Compaq Presario or HP Pavilion laptop, and you purchased it between March 2013 and October 2016, you may have a machine that was built with one of the problematic batteries.
Fortunately, there's an easy way to check. Just pull the battery cover off and check the barcode. If you see any of the following printed on the battery, it's a problem:
• 6BZLU
• 6CGFK
• 6CGFQ
• 6CZMB
• 6DEMA
• 6DEMH
• 6DGAL
• Or 6EBVA
If you have one of these problem batteries, you're eligible for a replacement. To verify, you can head to HP's website, and to actually get your replacement, you can call 888-202-4320 and request a replacement. The company will send it to you free of charge.
This is not the first equipment recall we've seen in 2017, and it certainly won't be the last. It's important to move on this, however, because the fire hazard could pose a real problem, especially if you travel frequently for business.
In terms of scope and scale, this was not an especially large recall. Kudos to HP for their swift, decisively handling of the matter.
If you own your own business and can't stand dealing with issues like these, give us a call. You can speak to one of our talented team members about ways we can help take some of the load off so your team can focus on growing your business and expanding your bottom line.