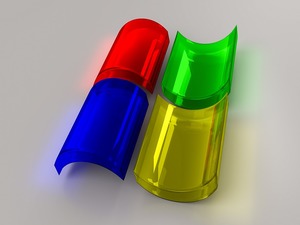 Windows hasn't had much luck with scaled down operating systems, but there have been hints that the company is about to try again. This time, the company will try with a product called Windows 10 Cloud.
Two of their earlier efforts, Windows CE and RT, didn't go anywhere. The company's bold experiment with Windows 8.1, which was intended to be a hybrid OS, capable of living on full-fledged PCs as well as smaller, more scaled down devices was never widely used before being ushered off the world stage by Windows 10.
Now, though, the company seems confident that it's gotten it right, and we've begun to hear murmurings about the new OS designed to compete with the Chrome OS and the iPad alternative. The new OS could put in its first appearance as early as April, and the idea behind it will be to tempt hardware manufacturers to design Chromebook-like PCs for the low end of the market.
There's very little hard information about the new OS at this point, but there are enough oblique references to it that we can say with certainty that it's coming.
If you run a small to medium sized business and have been considering low cost Chromebooks for certain segments of your workflow, you may want to wait a few months if possible to see how the landscape changes with the arrival of Microsoft's latest offering.
It should be noted that the name of the OS in no way implies that it will be cloud-powered or cloud-driven, and there's no word yet on what a Windows 10 Cloud product bundle might look like. It's a safe bet, however, that all the company's key services, Bing included, will be bundled with the new OS in an effort to keep users inside the Microsoft product ecosystem as much as possible.
More information will come on this topic as it becomes available!