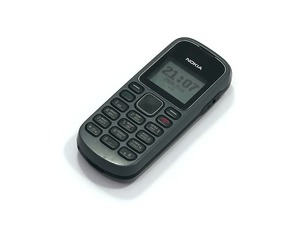 Remember back in the early 2000's when Nokia was the king of the cellphone market?
Well, if you're feeling nostalgic for those days, there's (potentially) good news on the horizon.
At a recent tech conference in China, the Finnish company announced the release of the "NSeries." The NSeries is a new generation of smartphones that the company hopes will catapult the brand to prominence once more.
At this point, there aren't many details, but rumors are swirling. So far, the best information we have indicates that there will be five new smartphones in the lineup. The:
• N70
• N80
• N90
• N91
• And N92
These will all apparently be targeted toward the middle of the market, using 6th Gen. Snapdragon processors and running the latest Android OS.
There are unconfirmed reports that the first phone to be announced by the company will be a mystery sixth model, the N95, but no precise details are available to back that up.
Additional rumors claim that at least one of the phones is already in production, with an initial target run of half a million units. However, there has been no official statement from the company to that effect.
There is even some talk that we'll be seeing a new high-end device from the company sometime in 2017. Although, at this point, the only hints as to its capabilities are that it will have 6GB of RAM, 64GB of internal storage and feature an impressive 22-megapixel camera. If true, that's exciting news indeed.
While we may not have details on the particulars just yet, these moves make sense. Just last month, the company launched the Nokia 6, which was its first Android smartphone, and a model that could be seen as something of a test case for Western markets.
That phone, made in partnership with HMD Global, has become an enormous success in the Chinese market, and the company could be hoping to build on the momentum of that launch.