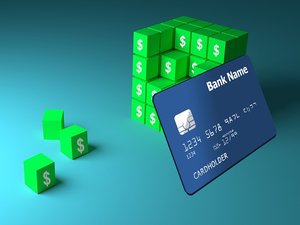 You're probably familiar with Equifax. As one of the three major US credit bureaus, the company exerts an outsized influence on millions of lives, because their record of your credit score plays a big role in determining if or whether you can get loans, and what your terms will be.
Unfortunately, Equifax was hacked, and the data breach is massive in scope and scale, impacting nearly 150 million people.
In a company press release about the breach, Rick Smith, the Chairman and CEO of the company reported that they discovered an unauthorized access of their systems on July 29, and immediately contracted with a third-party forensics firm to lead the investigation.
That investigation is ongoing, but thus far, the company can say with confidence that some 209,000 credit card numbers were exposed, along with personally identifiable information for approximately 182,000 US consumers.
Mr. Smith also reported that limited information was exposed for British and Canadian residents, although exact numbers were not available for those countries.
In a video message to the public, Mr. Smith had this to say:
"This is clearly a disappointing event for our company, and one that strikes at the heart of who we are and what we do. I apologize to consumers and our business customers for the concern and frustration this causes. We pride ourselves on being a leader in managing and protecting data, and we are conducting a thorough review of our overall security operations."
As part of their overall response to the breach, the company has set up a website that consumers can visit to query whether they've been impacted. But unfortunately, the server is seeing such strong demand in the immediate wake of the breach that if you visit, you may simply get a "system unavailable" message until the surge of demand begins to die down.
In any case, this latest breach serves as a stark reminder that no company is truly safe from the world's increasingly sophisticated hackers.